What You Need To Know About Open Houses Before Heading Out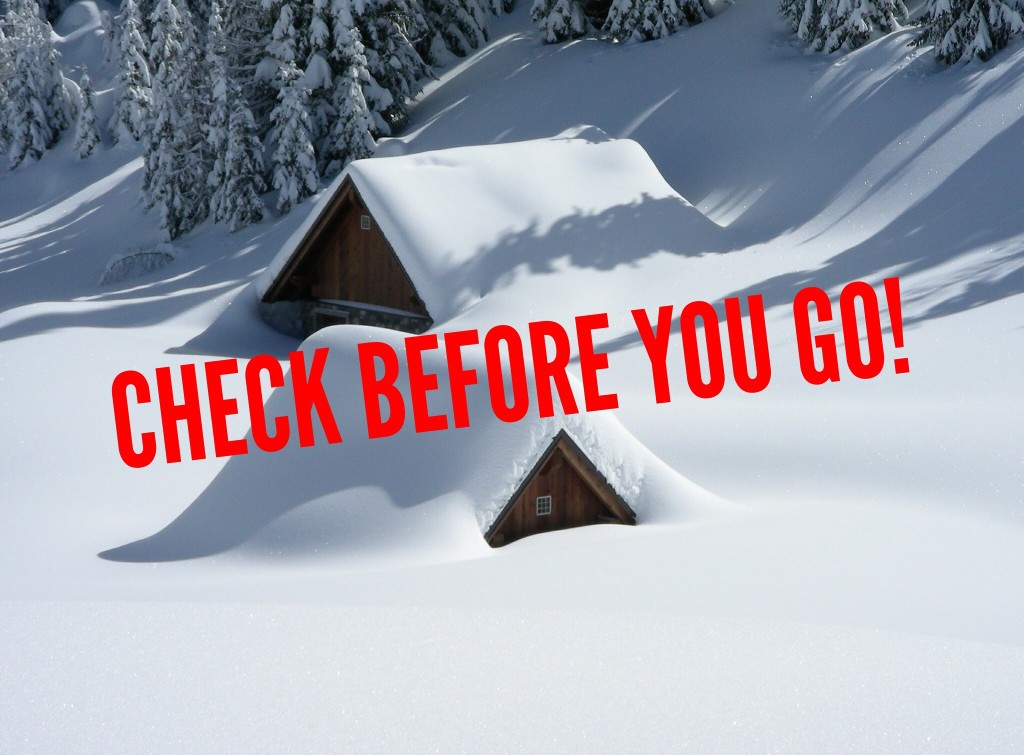 It's Open House season in New Jersey's train towns.  There might be a foot of snow in the forecast but new listings are coming on the market every day now and most of them (not all) will be holding a public open house.   It's always a good idea to double check which open houses are actually going ahead before you set out and schlep all the way from the Upper West Side to Millburn only to find a "Cancelled" sign taped to the door.
Any number of factors might cause a listing agent to cancel or reschedule the open house.  Inclement weather is one of the most common reasons – homeowners don't always want snow and ice dragged into their houses by a hundred eager homesearchers.  The homeowner is liable for any slippery ice on the property, and they might need more time to get it cleared, salted and safe to walk on.   Family members can get sick unpredictably and need to stay home, or something unfortunate can happen in the house (I once had a tree limb demolish a deck on a Saturday night).  In other cases, an offer might have been accepted in the last day or two, and the seller agrees to cancel the open house as a gesture of goodwill to their buyers.
A number of websites offer lists of weekend open houses – the big public sites that we all know and love – as well as many agents' personal sites.  But these websites are not necessarily accurate or up to date – in fact, there are usually numerous errors in their data.  One of the best sites to use in your Essex County home search is www.gsmls.com.  This is the public's access portal to the website that realtors use to input their listing data.  For Bergen County you should search on www.njmls.com.
Why use the MLS website?  Because that's where each listing agent enters the original data for every listing – that's where it all begins and therefore it is THE most accurate online source out there.  When an agent enters a new listing, they also enter the open house information (date, time, directions).  As new open houses are scheduled or if anything changes, that's where they go to  record it.  All other websites, whether it's Realtor.com, Zillow, Trulia or any others, feed their data from the MLS site. Therefore if the listing agent or their assistant forgets to make a change to the open house information, it will not automatically get changed on any other site.
As agents we are able to log in to Realtor.com, Zillow and Trulia and manually add or change open house information.  Again, if an agent forgets to do that – you might be disappointed.  Open houses tend to take place on Sundays between either 1-4 pm or 2-4 pm depending on the agent's preference.  Occasionally I hold Saturday open houses also, if there is a need – such as Mother's Day weekend, or the Superbowl (I plan to hold Saturday and Sunday open houses this Superbowl weekend at my new listing in Bloomfield – subject to change!)
Buyers often lament to me that they see conflicting information on different sites – this is why.  So always call ahead to check before you head out, especially if the weather is bad.  If you shoot me a text to my cell phone at 917-301-1681 I'll check for you!
Related Posts